OTB is delighted to welcome as a new member, Progressive Agriculture, a consultancy run by Charlie Curtis. Charlie is an expert agronomist with a wealth of knowledge and experience, offering guidance and advice to organic farmers, farmers converting to organic and farmers looking for ways to become regenerative.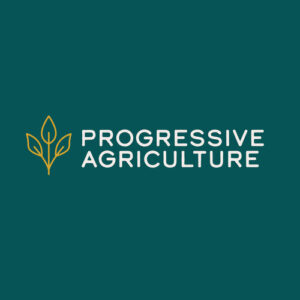 Charlie studied food science and nutrition at Oxford Brookes University, when she graduated, while she found it hard to get what she thought were the right opportunities, a job at a flower factory opened up an unexpected career path.
She took over the role of UK technical manager and spent time at the company's Kenya operation where she was inspired by the farmers pest management – they used IPM (integrated pest management and it was the first time she had seen such holistic, natural farming methods.
Marks and Spencer approached her to become their flower technologist, she found the company developed her skills individually and within the organisation. There she was awarded the chance to attend the Prince of Wales Summer School at Highgrove, studying sustainable agriculture. she found it to be a great learning curve to see farming organically on a mass scale.
Charlie says "They were open about the challenges and there were times when they had pull back and use different approaches. It made me hungry to find out more and in my role at M&S I could support the growers that I worked with to have the same exposure and understanding and learning that I was being given."
Charlie then became salad category technologist at M&S, spending time in South Africa and South America, learning how they farmed produce such as avocados. She would find out what methods they were using to farm organically or manage water and could take snippets of knowledge and pass on to other growers.
She then went on to study Sustainable agriculture at the University California and the Unversity of Florida and found it very interesting to see the mass scale of operation, how they farmed organically and the transition from intensive operation into to a lighter footprint.
She recently worked at G's Fresh as their Agronomist where she oversaw the organic side of the business.  "It was like being given my own vegetable patch and I got to trial all the things on the organic farm."
Charlie has recently left G's to set up her consultancy, Progressive Agriculture where she can be the external agronomist department for farmers and growers to call in when they need that expertise.
She says, "I've been really fortunate that in the last 20 years, learning so much and with great contacts that share information and data with me that I can then pass on to other growers wanting to improve yields or resilience."
"I am really pleased to have the opportunity to join the OTB at such an interesting time for British agriculture. As our agricultural landscape shifts with changes from Brexit, introduction of net zero targets, and ELM's,  I hope that Progressive Agriculture Services may be able to provide support and experience to its members and the wider organic community to continue to drive forward the great message behind British Organic Produce."
Progressive Agriculture's website will be live soon and, in the meantime if you would like to find out more about working with Charlie, send her an email.