The OTB (Organic Trade Board) and GOTS (Global Organic Textile Standard) have announced the unique partnership which will increase awareness of GOTS and the amount of organic textile products certified to GOTS in the UK.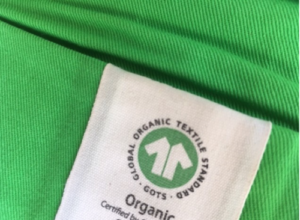 GOTS is the worldwide leading textile processing standard for organic fibres, including ecological and social criteria, backed up by independent certification of the entire textile supply chain. The aim of the standard is to define world-wide recognized requirements that ensure organic status of textiles, from harvesting of the raw materials, through environmentally and socially responsible manufacturing up to labelling in order to provide a credible assurance to the end consumer.
Due to a move away from EU funding, the OTB has been able to include brands as well as non-food sectors such as textiles and health and beauty in its campaigns which has opened up the possibility of the partnership.
The partnership will involve teaming up on communication, marketing, support, events and campaigns  raising awareness of the benefits of organic textiles which will benefit members of OTB, GOTS operators (businesses certified by a GOTS approved certification body) and stakeholders of both organisations.
"This partnership will open up a wealth of support and content to our operators and will allow two organisations with the same vision to pool resource, share best practice and strengthen our mutual offering," said GOTS' UK representative, Christopher Stopes
Cristina Dimetto, General Manager of the Organic Trade Board (OTB), said: "For the first time in OTB history, this year we have been able to talk about brands and include non-food products with the 2020 marketing campaign. Our ambition is to make organic a lifestyle, not just a purchase. The partnership with GOTS reinforces the OTB commitment to bring the whole organic industry together, and to grow awareness and sales for organic in all its sectors. We are really looking forward to working with GOTS and to welcoming new members from the organic textile industry. Working together as a unified industry towards the same goal will make our 2021 campaign even stronger."