The English Organic Forum (EOF) has published a paper which outlines the argument for the inclusion of organic farming systems in the UK Government's design of Environmental Land Management (ELM).
The EOF which represents 32 member organisations who back the call for organic to be part of delivering the aspirations of ELM, future farming policy and other government policy-drivers.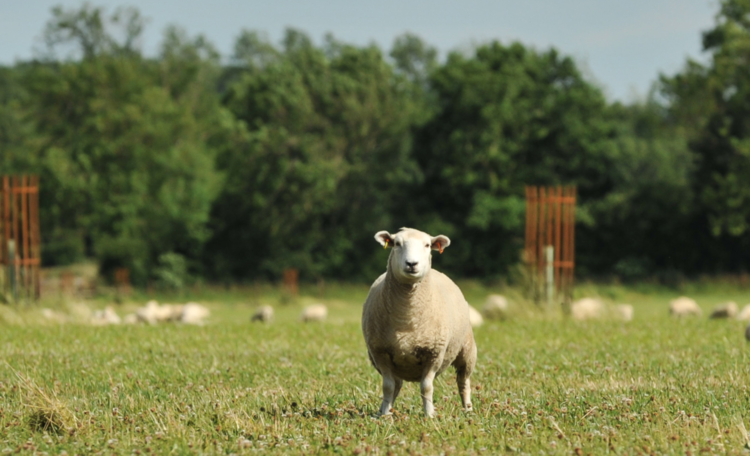 The report identifies key environmental public goods that could be delivered from 1 million hectares of organic land (approximately 10% of England's agricultural land).
These include more than 9.4 million tonnes CO2 equivalent fewer greenhouse gas emissions and increased carbon sequestration annually worth over £188 million in carbon permit trading terms.
A 50,000 tonne reduction in nitrogen surpluses and related losses to water courses potentially saving up to £100 million in water treatment costs.
As well as 1,700 tonne reduction in application of pesticide active ingredient applications, with an associated 25% increase in biodiversity.
Roger Kerr, Chief Executive of the Organic Farmers & Growers (OF&G) group said:
"Collectively, the EOF is intent on amplifying the voice of the organic sector, as key decision makers fail to engage in a meaningful dialogue. It's a perplexing situation, given the widespread acceptance of the need for an agroecological transition in our farming systems. That's matched by a growing demand for organic in the UK and a shifting consumer mindset towards our environmental responsibilities," explains Mr Kerr.
"Our report is striving to achieve organic recognition from Defra in the Environmental Land Management (ELM) scheme and we've set out a clearly defined and compelling case, as well as stating our proposed recommendations for including organic within the policy framework."
"OF&G has recorded an 85% increase in enquiries about organic certification, but ongoing transitional uncertainty around Government support for the sector means many are undecided about whether to proceed."
Christopher Stopes, Co-chair of the English Organic Forum said:
"Organic production is a way to farm, grow and produce food that simultaneously results in many other good things, for the individual, for society, the environment and for animals. This is the result of a coherent system of production. To protect and enhance ecosystems requires systemic thinking to join up the dots. Organic does this very well – and is bolstered by rigorous legal standards."
You can read the report here and download low res version here.
Visit Organic Research Centre's website for lots of great research and information on the multiple benefits of organic farming here.